Zeiss LD A-Plan 20x /0.30 Ph1? /1.0 Objectif de microscope à lentille 1006-591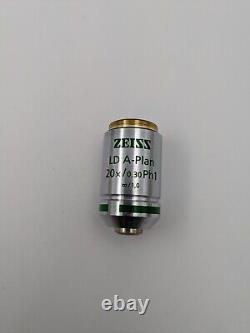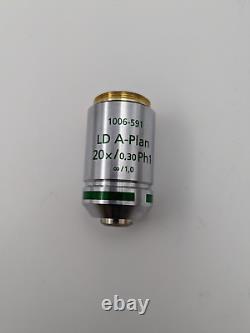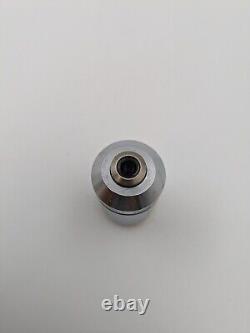 Excellent condition as shown in photos. Fragile items are double boxed with Styrofoam peanuts. The sale of this item may be subject to regulation by the U. Food and Drug Administration and state and local regulatory agencies.
The photos and description represent our best efforts to convey information about the product. Product should be inspected and may require calibration prior to use. Excellent état tel qu'illustré sur les photos. Les articles fragiles sont doublement emballés avec des cacahuètes en polystyrène. La vente de cet article peut être soumise à la réglementation de la U. Food and Drug Administration et des organismes de réglementation étatiques et locaux. Les photos et la description représentent nos meilleurs efforts pour transmettre des informations sur le produit. Le produit doit être inspecté et peut nécessiter un étalonnage avant utilisation.